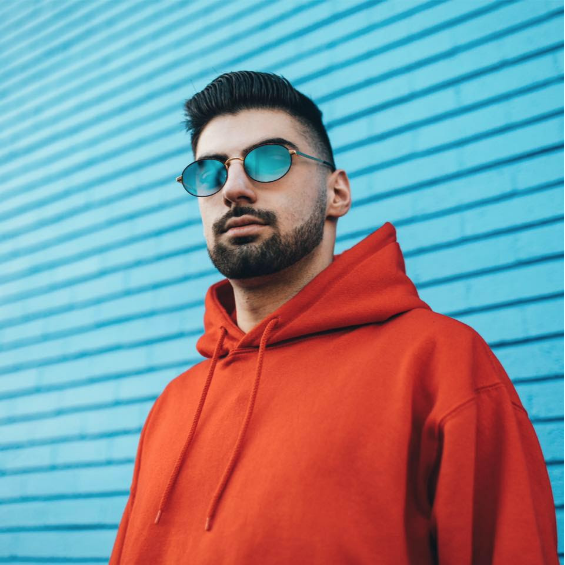 Bass DJ/producer–DIRTY AUDIO–releases his newest single "West Coast" feat. KARRA on Thrive Music. The Los Angeles-native "keeps it West Coast" with a dynamic mesh of melody, perfectly harmonized with Karra's saccharine voice, then suddenly turned upside down with vigorous bass.
Matt Meadow of Your EDM premiered the track, and says of "West Coast": "The beauty of this track is the juxtaposition between Karra's delightful vocals and the absolutely gnarly drops that oozes filth and power. The vocals assume a more light-hearted, maybe even future bass drop. Instead, Dirty Audio hits you with the heavy bass and it knocks your breath out like a punch to the gut."
Dirty Audio began his journey as an aspiring DJ and music producer at a very young age, but while many get lost in the pack or drop out of the race altogether, he has emerged as a premiere rising star in our scene. Born with an intrinsic love for all music with a catchy beat, Dirty Audio grew up in Los Angeles amid one of the world's finest melting pots of music. Dirty Audio's own signature sound has emerged as a dynamic and sophisticated sound with a theme of heavy-hitting bass. Today, his guaranteed party-starting ability has made Dirty Audio a household name across the globe – having released records on Monstercat, Panda Funk, and Mad Decent amongst others.
With his goal of mastering a unique sound that is certainly not for the faint of heart, Dirty Audio has touched down all over the world to dole out doses of his dance-worthy beats. Touring everywhere from the US to EU to Australia to Asia, he has brought his electrifying live sets to all corners of the globe. Last fall he took the stage at EDC Orlando and Lollapalooza Chicago. As Billboard said, "With the bass scene more saturated than ever, it's important to pick out the key players moving the genre forward. One of them would be Dirty Audio, whose music has been played out in countless festival sets from mainstays." Looking to the future, Dirty's only plan is to keep going up; stay tuned for lots of originals, some incredible collaborations and, of course, dirty beats this year.