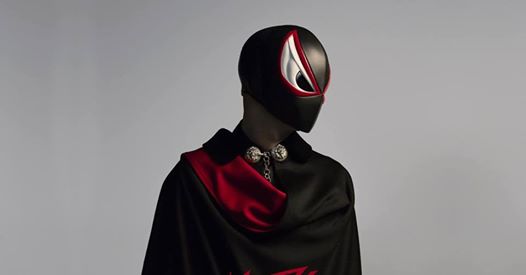 Italian electro artist, Sir Bob Cornelius Rifo, known professionally as The Bloody Beetroots, will be performing at Electric Brixton in London on 23 June 2017, presented by The Playground.
Having been on the music scene for over a decade, Rifo has used his experience to create high quality tracks – both live and recorded. Many of his tracks have been featured on the soundtracks of popular video games; including FIFA 09, Saints Row IV, and Pro Evolution Soccer 2012.
His last studio album, Hide, was released in 2013, and featured the successful singles "Rocksteady" , "Chronicles of a Fallen Love", and "Spank." The music videos for these tracks have received millions of Youtube views, as well as numerous positive reviews.
Catch The Bloody Beetroots live at Electric Brixton (light up mask and all). Tickets can be purchased here. Also be sure to check the Facebook event page for giveaways.
Watch 'Rocksteady' below: