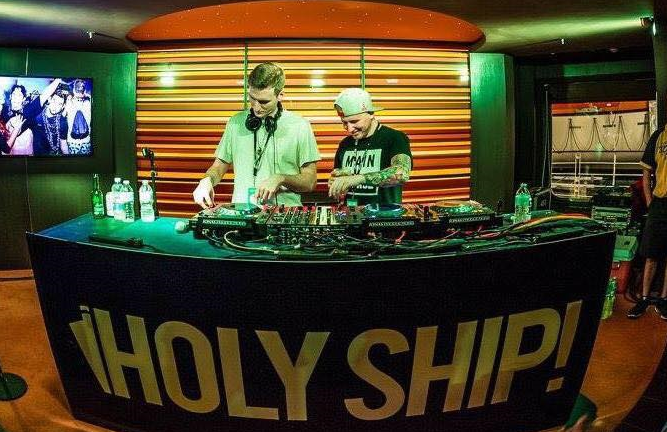 Eyes Everywhere teamed up with Treasure Fingers' Psycho Disco! label to release their new EP "Talk / Cold Bug Out." The two track project fuses house and tech-house pulling it's influence from Chicago and Detroit style four on the floor.


"Talk," is a vivid tech-house heater that pays homage to the energetic and dark modern electronic music scene where they developed their techno and house leanings.
Brian and Kyle were raised in and by the City of Buffalo, a place known as much for humble and honest work as it is for raucous parties. Rooted in everything from crust punk to trance, they aim to approach dance music with an attitude free from pretentious discord, and love a dj booth at ground level with an intimate crowd as much as a full production festival stage setup.
Having played globally recognized events like Holy Ship, Camp Bisco and HARD Summer while riding on the shoulders of popular electronic fusion giants like Fools Gold and Main Course, the boys have recently settled down to more organic sounds of techno and house, closer to the music of the Toronto clubs of the 2000's where they got their introduction to dance music.
2016 and beyond have welcomed this change, with recent signings to hallowed California label Desert Hearts and groovier original and remix work for bassier imprints such as Sweat it Out and Box of Cats. Bookings from Los Angeles to Brooklyn and everywhere in between bring crowds, large and small, the natural byproducts of seven years of collaborative efforts with a message of love and remaining to true to self.
Last year the duo released with tastemaking labels Desert Hearts, Sweat It Out, and Box of Cats. This year, they've already teamed up with Golf Clap on a collaboration ("Bout That") out now via Toolroom, that debuted as Pete Tong's Essential New Tune on Radio 1.
Out now, the EP's first single, The B-Side, "Cold Bug Out" bounces across different influences, with a bassline and drums that carry an 80's influence to soaring 90's rave synths.