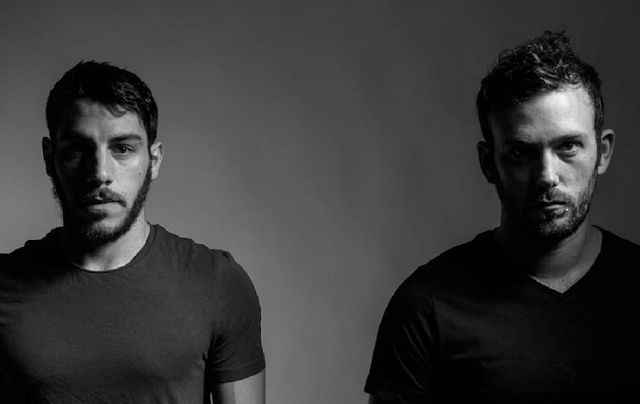 Flatmate is a french duo exploring the different faces of bass music. Confident that the french house bass sound had to be showcased, they started producing a powerful bass house sound with neuro influences, and immediately garnered support from labels and channels such as UKF, Inspected, 3000 Bass and more.
After releasing their 5 track "Robots EP" on Gold Digger – which gained support from the likes of Habstrakt, Far Too Loud and Heroburst to name a few, Angelz asked them to remix one of his tunes for Tchami's label Confession.
We chatted to them about their music, inspirations and upcoming events.

Hi there, how are you and what are you up to today?
Hello ! All good, ready for the week-end 😀

To those not familiar with you, how would you describe your sound?
At the moment, we'd say a kind of UK bass house with neuro influences.
What are the 5 albums that have influenced you the most?
Too much to keep only five, but 5 albums that inspired our sound now would be :
– Calyx – No Turning Back
– Clark – Body Riddle
– Distance – My Demons
– Vex'D – Degenerate
– Noisia – Split The Atom

Which other artists are you into at the moment and why?
We're following more labels or channels than artists. Like Confession, Night Bass, Gold Digger, UKF…
They provide a lot of great tunes with plenty of gifted artists in different styles of house music.
Also we really like labels like Critical, Division or Neosignal for D&B, always good to hear the newcomers.
But we also like to listen to Disco Funk or Rap, old Rock, Techno… couldn't stick to one genre !

Are there any key pieces of equipment that you are using to define your sound?
We mainly create and process our sounds into Ableton, also we use a Moog Slim Phatty and Virus TI for a few sounds.

Where do you gather songwriting inspiration?
Most of the time when we go to see DJs. A lot of our friends are DJs or music lovers in a wide range of styles, so they bring many influences too. Also when you feel strong emotions like anger or sadness it can be really helpful to write tunes !

What's the best gig you have ever done and why?
I think that was when I opened for I Am Legion in my city a few years ago, but I can't forget the time I played at a sunny outdoor festival near Leicester. Not a big crowd but the people I met there and the vibe was memorable !

And the worst?
Another outdoor festival this time in the city where I come from, bad weather and there were so many problems to deal with, I had to burn last minute CDs because they had old CDJs, it didn't really work and I ended playing only old tunes. Crowd was cool though, and first time my mum saw me playing 🙂

If you weren't a musician what would you be?
We have full-time jobs apart from music, one is 3D graphic designer
and the other one is chef in a restaurant so I guess that would be the same!

Do you have any particular gigs or festivals that you dream about playing?
Any big outdoor stage with a big crowd enjoying the sound would be fine.
Do you have any information regarding upcoming releases, projects or gigs in the pipeline that you would like to tell us about?
A few tunes are ready but we can't tell more for the moment, but yeah expect more from us! Thanks guys.
Follow Flatmate and stay tuned for updates on the French duo.