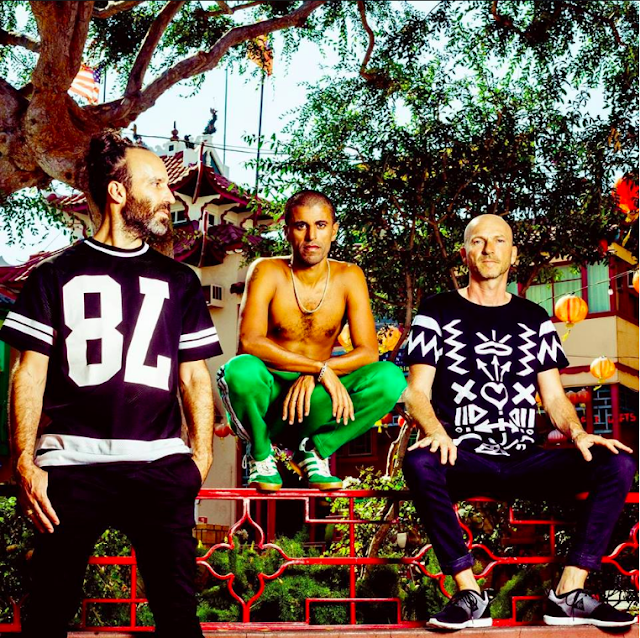 On
May 24th
, London's most prestigious music venue
The Royal Albert Hall
will host an exciting experience and event – Israel's eclectic-collective
Balkan Beat Box
(including
Ori Kaplan
, former member for
punk band
Gogol Bordello
)
will be premiering their latest project,
Balkan Beat Box Soundsystem
including singers and musicians from Israel's diverse and deserving society, expanding on their signature mix of world music, jazz, electronica, hip hop and everything in between. Joining
Balkan Beat Box
Soundsystem
on this extraordinary evening will be special guest, legendary engineer and producer
Prince Charles
, along with leading Israeli performers and dancers to brighten this ultimate experience.
As well this joyous occasion, there will be six other performs scheduled to drop jaws –
A-WA
, a band consisting of three sisters inspired by oral history of Yemenite women's chanting with experimentation in electronic dance music.
Gili Yafo
is a skilled vocalist set on incorporating sounds from traditional Ethiopian music into a contemporary merging, with lyrics sung in both Amharic and English. Award-winning contemporary dance company, aptly titled
Vertigo Dance Company
will premiering their latest project with the string orchestra
Revolution Orchestra
titled
White Noise
, weaving together eleven dancers and eleven musicians into their spectacular performance.
The Gilad Ephrat Ensemble
led by composer and acclaimed double-bass player,
Ephrat
brings a new approach to stringed ensemble performance, with four musicians on violin, mandolin, cello and double-bass, broadening his already vast spectrum of sound. Rising vocalist
Shai Tsabari
fuses traditional oriental music with modern hints of rock, pop, electronic and world music to her eclecticism. Russian-born, now Israeli soprano-vocalist
Olga Senderskaya
has performed across the world for leading conductors and will too bring her along her glass shattering presentation to the mix.
The event will start at
19:30
at
The Royal Albert Hall
, and our comperes for the evening will be
Suzy Klein
and
Rob Rinder
and grand guest of honour,
HRH The Prince Charles
.
Excited on the upcoming performance,
Balkan Beat Box
drummer
Tamir Muscat
has commented, saying:
"We are looking forward to premiering our new project, together with other superb performers from Israel."
Follow Israel70.UK