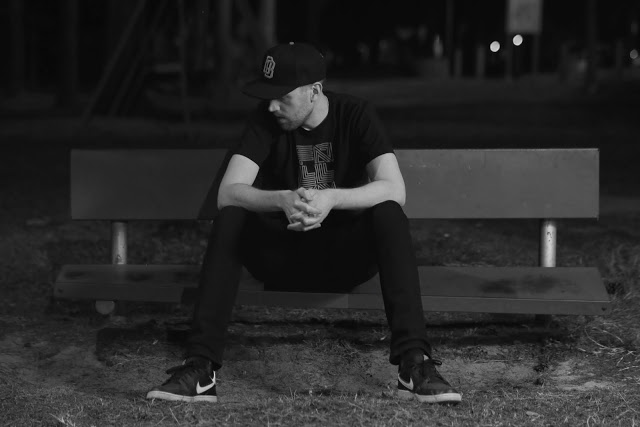 Born and raised in a small suburban town in Connecticut Lux Groove always had a passion for music at a very young age. During his early teenage years he got his first set of turntables and started to teach himself to DJ, heavily influenced by DJ's such as Jazzy Jeff, A-trak, Craze, and Qbert he quickly become engulfed in the turntablism scene, doing showcase performances and entering local DJ battles as well as the DMC's.
Lux Groove began to experiment with other genres of music which led him into house music and wanted to be more than just a DJ. Very influenced by Justin Martin and other Dirtybird Record members Lux Groove began to start producing and after a short period of time had his first EP called "From The Back" which is now signed to Worthy's Anabatic record label. Releasing with record labels such as Dirtybird, This Ain't Bristol, Perfect Driver, and Hot N Heavy Recordings has proven that his dedication and success will continue. Lux Groove has performed along side and shared the stage with Kill Frenzy, Worthy, Mark Starr, Daniel Dubb and Sebastien Leger and many more. Lux Groove is sure to continue to produce bass driven forward thinking house music and also his live performances are sure to rock any crowd, putting to use his heavy turntablism background mixed in with his style of bass house music.
Whit this being said, we can expect to hear much more coming from Lux Groove. We listen to his newest EP release 'Setup' and had to contact the upcoming DJ and producer for an interview:
Hi there, how are you and what are you up to today?
I am doing great, currently at my home in Connecticut just working on some music.
To those not familiar with you, how would you describe your sound?
I would best describe it as Hip Hop influenced Bass House music
Let's give a listen Lux Groove's Original Mix 'Setup' from his new EP named 'Setup'

What are the 5 albums and artists that have influenced you the most?

DJ Shadow – Endtroducing
Justin Martin – Ghettos and Gardens
Dillinja – Cybotron
Nas – Illmatic
El-P – Fantastic Damage
What other artists do you really like at the moment and why?
I really like Classmatic, the way he blends influences from Hip Hop into house music is dope. Also lately I have been into Frits Wentink for the same reasons.
What are some of the key pieces of gear you use to write your tracks in the studio? Or do you prefer to use software and plug ins?
Right now I am using all software, just a mac book pro and a midi controller. I like to be able to work when I am traveling.
Has your arsenal of equipment changed much since you first started?
Yes, I started collecting analog gear over the past few years and found the more gear that I got, the less music I was making. I work best with limitations and it took me a long time to realize that. So I sold all my gear and currently have a very minimal setup.
Do you enjoy playing to an audience or working in the studio?
Honestly I enjoy both, it can be a lot of work sometimes in the studio, coming up with ideas but I have also learned to enjoy that process. When I play out its just all fun.
Here is another tune (Mark Starr Remix) of Lux Groove's new EP
If we gave you the budget to put a line-up together for a mini fest, who would you book and where would you play?
Hmm that's a good question..Justin Martin, DJ Shadow, A-trak, Qbert, Madlib and it wouldn't matter where they played!
If you weren't a musician what would you be?
An extremely lazy person haha
Do you have any information regarding upcoming releases, projects, DJ mixes or collaborations in the pipeline that you would like to tell us about?
A bunch of new music is in the works but nothing is ready to go out at the moment, that includes collab's will Mark Starr.
For more information, visit Lux Groove on:
Facebook // Twitter // SoundCloud