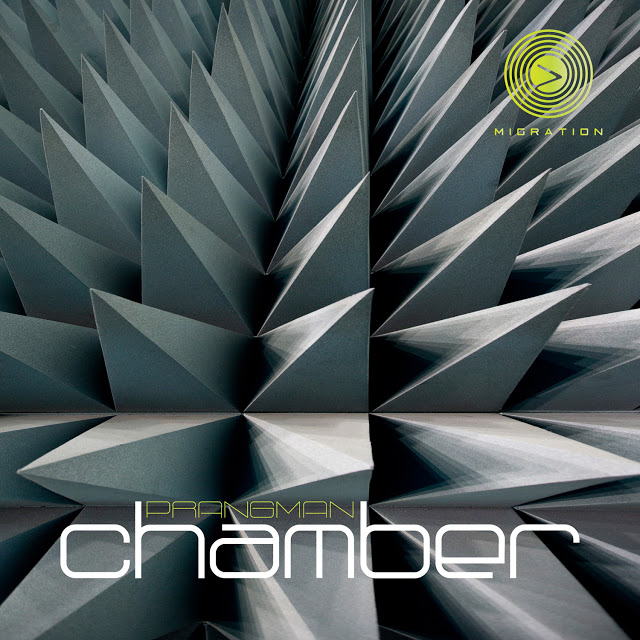 Chamber is the latest offering from electronic producer Prangman and is out now via Migration Records, a sub-label of NexGen Music.
The opening track "Far Away" features the vocals of Lyndsey Murray and is a sparse, rhythmic vocal breaks track, with overtones of acid jazz and soul. Murray's husky vocal phrasing is offset by an understated keyboard progression that allows "Far Away" to breathe with the excitement of a new discovery.
Dan Meldrum, aka Prangman, has enjoyed airplay from Rinse FM's Marcus Nasty and shared stages with the likes of Flava D, El-B, Wen, Khan & Nee, Teebee, Wookie and DJ EZ, to name but a few.
He performed at the 2013 Horizon Festival in Bulgaria and has held a residency at the regular Sous Sol event series, one of Leicester's most established parties. Most recently, his participation at Outlook Festival in Croatia alongside Digital Mystikz, Loefa, Mooney and Killjoy, was very well received.
Regarding "Chamber", Prangman states: "I use brands, objects or places to influence my decision on track titles, this can help me direct the sound of the track or the choose samples required. I like to fuse genres together to make a whole new unique sound. I guess it all stems from the drum & bass days. I've always been a massive drum and bass head and love the neurofunk sub-genre".
Have a listen to Prangman's interesting, varied Chamber EP right here: