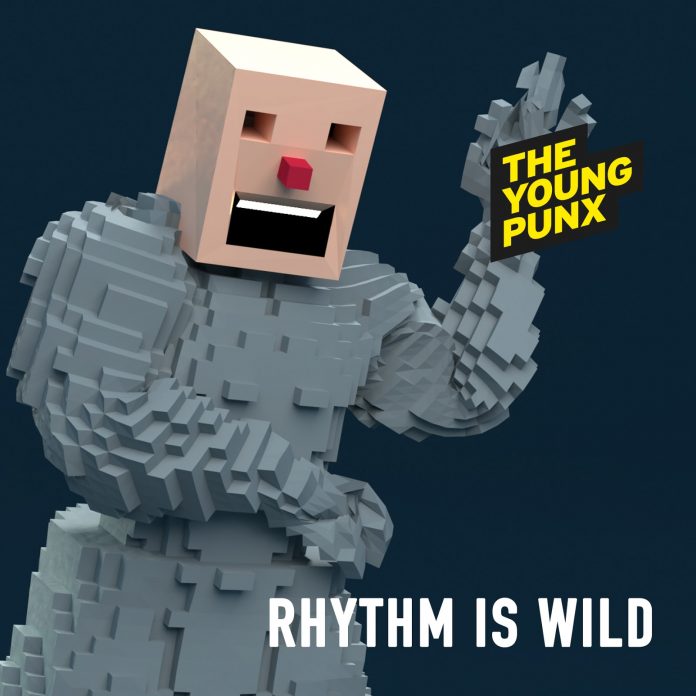 'Rythym is Wild' is the Young Punx's latest dance-floor ready offering. A genre-defying two and a half minutes, the track is a mash-up of pop, disco, drum & bass, and big-band –  sure to get even the timidest of wall-flowers onto the dance-floor.
Conceptualised, produced and composed by Grammy Nominated UK multi-instrumentalist, singer and record producer Hal Ritson, The Young Punx have shared stages with the likes of Tiësto at Privilege Ibiza, and present shows like Japanese So You Think You Can Dance and the UK Dance Music TV station Flaunt under the brand, along with their very own podcast The Young Punx FM. 
The Young Punx hit the scene in 2003, with a mind to celebrate and subvert dance music, breaking the norms of tradition, finding a balance between organic and electronic. "'Rhythm Is Wild' is a game of two halves… All recorded on our own 1940s recording equipment, with kick-ass electro house guaranteed to shake your speakers and accompanied by a mind-bending CGI video by esteemed Dutch artist, Han Hoogerbrugge, 'Rhythm Is Wild' is an in-your-face teaser for the 4th studio album, coming later this year." says Hal.
Listen to 'Rhythm is Wild' here.
Follow The Young Punx:
Facebook – Twitter – Instagram – Spotify – Soundcloud – Youtube – Website