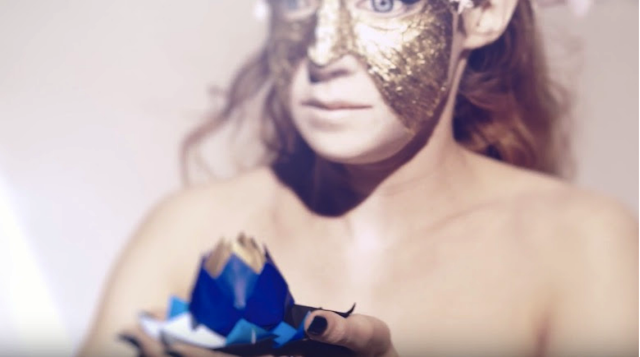 London based award-winning DJ/producer/artist, Maya Jane Coles has just made a prodigious comeback with the release of her latest music video 'Darkside', directed by celebrated art direction team, The Fashtons.
Despite only being 24, Maya Jane Coles continues to impress her fans exceptional work. She has mixed compilations for DJ Kicks and Fabric Live, remixed The XX, Ella Fitzgerald, Bonobo, as well as being sampled for Nicki Minaj's mega hit 'Truffle Butter'. The artist does not end her success there, she is also leading campaigns for favoured British footwear and clothing brand Doc Martens.
The Fashtons (Ben Ashton and Fiona Garden) have directed her phenomenal previous video for 'Weak' that has garnered 139,630 views on YouTube and over 42,100 plays on Soundcloud. Working on the latest video 'Darkside', The Fashtons return to create the next chapter working alongside a team of close friend artists (Natalia Latyszonek,  Rachel Freire, Georgie Bee and Kristina Vidic).  'Darkside' consists of striking, illusive polyhedric shapes in which a 'Blank Conscious Being' tries on masks of the faces of those who live in Maya's waking world. He based the masks that we see throughout the video on portraits of people who Maya has collaborated with.
Ben Ashton explains his use of the Polyhedron environment in the video: "Polyhedric shapes are beautifully simple but remarkably stable structures ­- the perfect blend of art and mathematics. The polyhedron we used in this project is called an Icosidodecahedron. ­ I'm particularly drawn to the star shapes that you can see around the pentagons, and if you look at it from a different angle you can see a skull shape."
Watch 'Darkside' here: