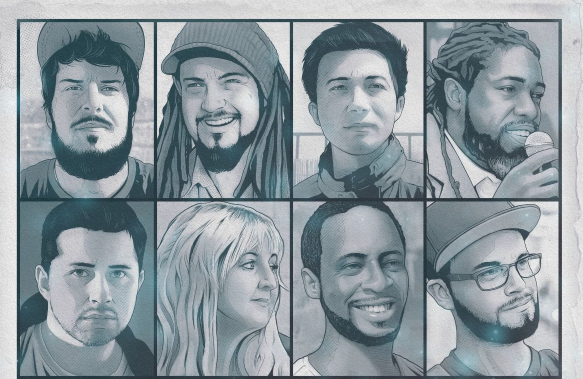 Eloisa Records releases various bass artists compilation
Eloisa Records has unveiled new various artist compilation album I Am Eloisa.
An eight-track release featuring an array of artists from across the drum & bass sphere, I Am Eloisa kicks off with the rave-inducing jump-up vibes of 'Heat' by Hong Kong producer Kray and similarly high-energy club cut 'Abstract Out Of Sight' by Exile (who contribute to Eloisa's maiden release) & Jappa. Maintaining this euphoric, club-ready energy, Midlands-based artist False Relation then steps up with the explosive 'Insular', Inperspective regular Will Miles drops the piano-led, breakbeat-heavy 'Summer Down Under' and Southampton's Jak B harnesses a melodic drum & bass vibe on 'Early Mornings'. Sumone then enlists the vocal expertise of Jamaican MC General Pecos for 'Clear The Way', a raucous banger that harks back to the golden era of jungle, Trojiin, who dropped a four-track EP on Eloisa back in May, unloads his trademark hard-hitting sound on 'Portal' before Inperspective label boss Chris Inperspective rounds things off with the fluttering, contemplative breaks of 'Cocoahead'.
Launching back in March under the Inperspective Music Group umbrella, Eloisa Records is 'on a mission to surpass barriers in the D&B scene' and instil some fresh energy into the scene. The label has since released music from Simon Splice, Duece, Miss Tantrum and, most recently, pyxis.
Traversing the full drum & bass spectrum, I Am Eloisa is a talent-laden compilation that gives an accurate depiction of where the genre is at in 2020.
Follow Eloisa Records: