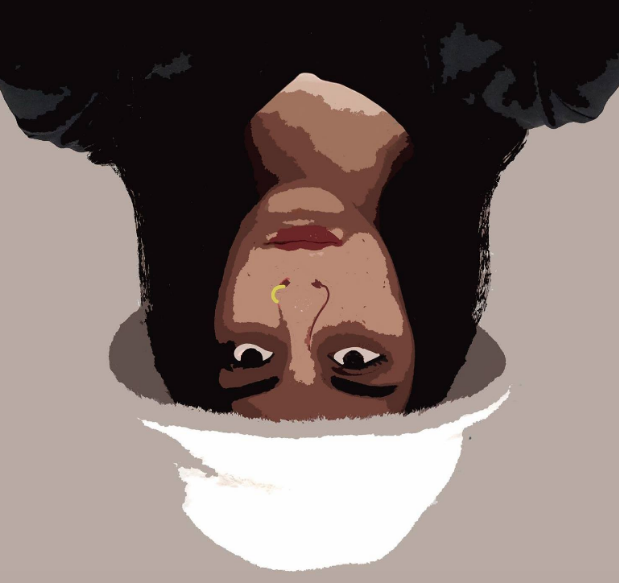 Music producer Leyka shares retro footage music video
Denoela Khaldy chose Leyka as her artist name. Her first name is French Breton and her family name is Lebanese. The ka was the Egyptian concept of the soul. Leyka has Egyptian roots she inherited from her grandfather. These 3 cultures have given her a rich, but complex lens through which she see the world.
You could easily call her a bedroom producer, but it's quite impressive that she made this album on just a laptop and headphones. When listening to it, the sheer strength and depth of the bass is the first thing that hits you. Most tracks average 2 minutes and have a sense that everything could change at any moment. Sweetly aggressive, dark and in flux.
Leyka's father took her to punk concerts, and to see Sonic Youth. She recalls the thrill of experiencing drums being played live while strobe lighting flashed on stage. Later she would listen to Bjork, Prodigy and MIA, but Hip-Hop is what she mainly grew up listening to. Lots of it. Too much to say which artists influenced her the most.
Cinema also made an impression on Leyka. She remembers Clockwork Orange. Tension between image and sound. Violence of reality. Sweetness of J.S. Bach on the synthesizer. Searching for origins. Egyptian-Lebanese. Middle-east. War. Misunderstanding. Voltage. Confusion. Loss of identity. Feeling at risk. Being in danger. Violence of human relationships. Politics. Men. Women. East. West.
Music lets Leyka reconnect and make sense of the cold reality of this world we live in. Even if just for a brief moment, she transcends the sadness, the anger and the confusion. She mixes it with belly dancing, her distant past, passion, war, her culture and the present to feel everything simultaneously. The listener feels the uncertainty and senses that they are being pushed along by a force stronger than them. Leyka takes this forceful nature of music and shapes it into something that she controls.
Follow Leyka: