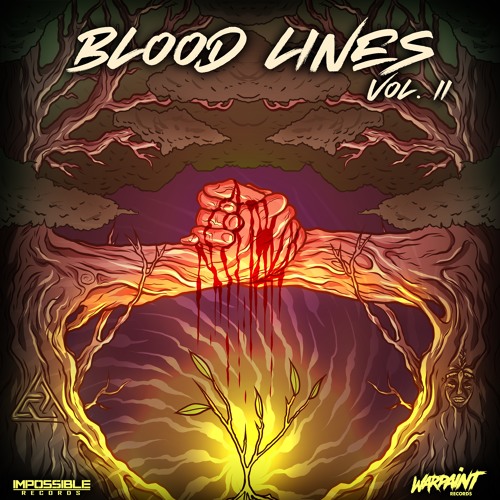 Get ready to blow your speakers, as Impossible Records and Warpaint Records decided to release a collaborative 20-track adrenaline filled compilation entitled Blood Lines Vol II.
Blood Lines Vol I blew us away already, and this brand new mix is filled with bigger songs and lower frequencies. Including tracks from artists like Madhatter!, KJ Sawka, Stratus and Noya, this compilation will have fans of dubstep and bass fans rejoice the world all over.
Turn those speakers up and get ready to apologize to the neighbours, listen to Blood Lines Vol II here:

Warpaint Records is a multi-genre defying record label that strives to combine electronic music and beyond, art, and writing into one linear medium, thus breathing life into a scene overwhelmed by an abundant amount of monotonous saturation and give the next generation of artists a chance to stand up as one voice for the people.

Impossible Records bring together all genres and BPM's electronic music has to offer to strive and take the impossible and turn it into reality. Founded by World Renownded electronic drummer extraordinaire and human drum machine, KJ Sawka of supergroups Destroid and Pendulum.